QUOTE "It's worth repeating, Microsoft isn't giving Windows away for free to everyone forever starting with Windows 10. The one-year free upgrade promotion is limited to consumers and small business users. Windows 10 and its subsequent updates will be free only for "the life of the device" on which the OS is running.
"Servicing" is the key word here. Microsoft has outlined three servicing options for Windows 10.
There will be an "active branch" of users who get both security and feature updates right away.
There will be a "current branch" for those who want security updates right away and new feature updates after some unspecified period of time.
And there will be a "long-term servicing branch" that receives only security updates (and no feature updates) for some unspecified, but likely fairly lengthy, period of time."
The long-term servicing branch will probably do me .and thats FREE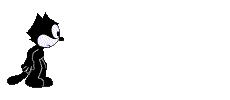 -----------------------------------------------------------------------------------------------------------------------------------------Im here